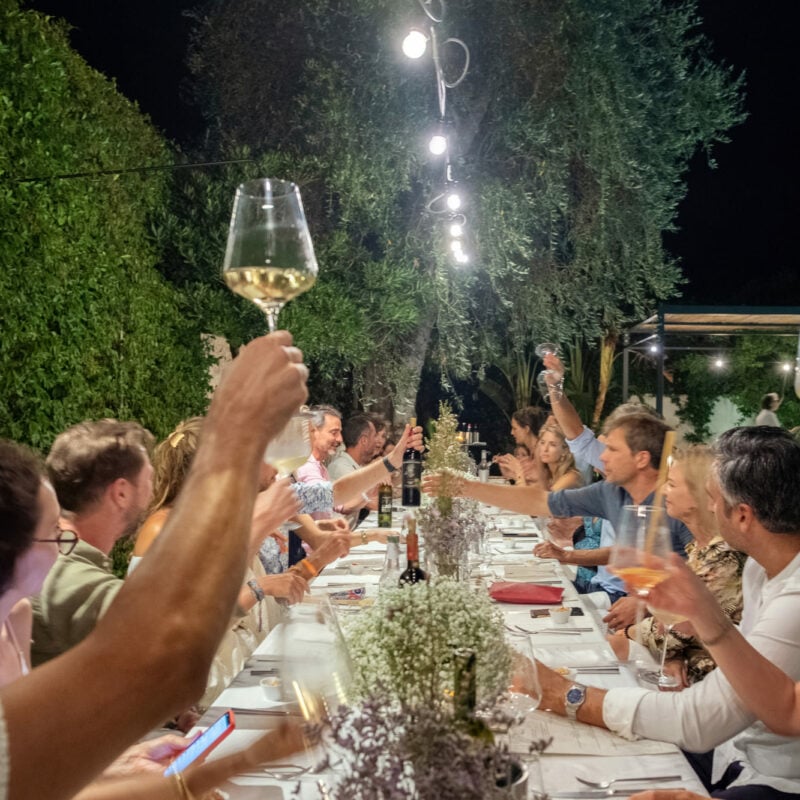 Food is culture. A tradition that has been handed down from generation to generation.
It is simply an expression of a people's way of life.
Food as art and creativity is the star of "La Tavola di Domía".
An ambitious initiative
"La Tavola di Domìa"
The "Cucina del Domìa" represents the heart of the house and a unique project whose aim is to promote the simplicity of the island's exquisite flavours. From producer to plate, this is our philosophy, both at breakfast and at other times when food is the star.
"La Tavola di Domìa", embraces three important practices. If you are a guest of the hotel or a fan of good food, book your table and treat yourself to a relaxing moment at Domìa.
Breakfast: 8.00-10:30 am (*)
Light Lunch: 12.30-3:30 pm (*)
Dinner: 7.30-9.30 pm (*)
Please note that the restaurant is closed for dinner only one day per week.
(*) By reservation only for those not staying at the hotel.
Find out the menu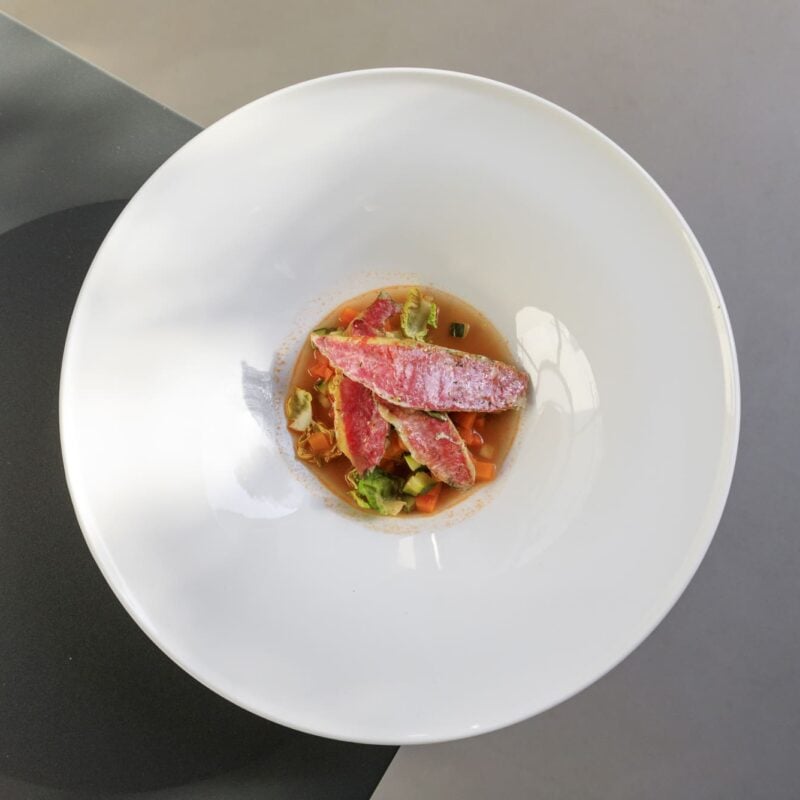 Be intrigued by the tales of our Chef Floriana Fontana, who graces Domìa Restaurant with different delicious signature dishes every day.
Each ingredient's unique flavor surprises the palate with authentic aromas.

Find out "Piatti d'Autore"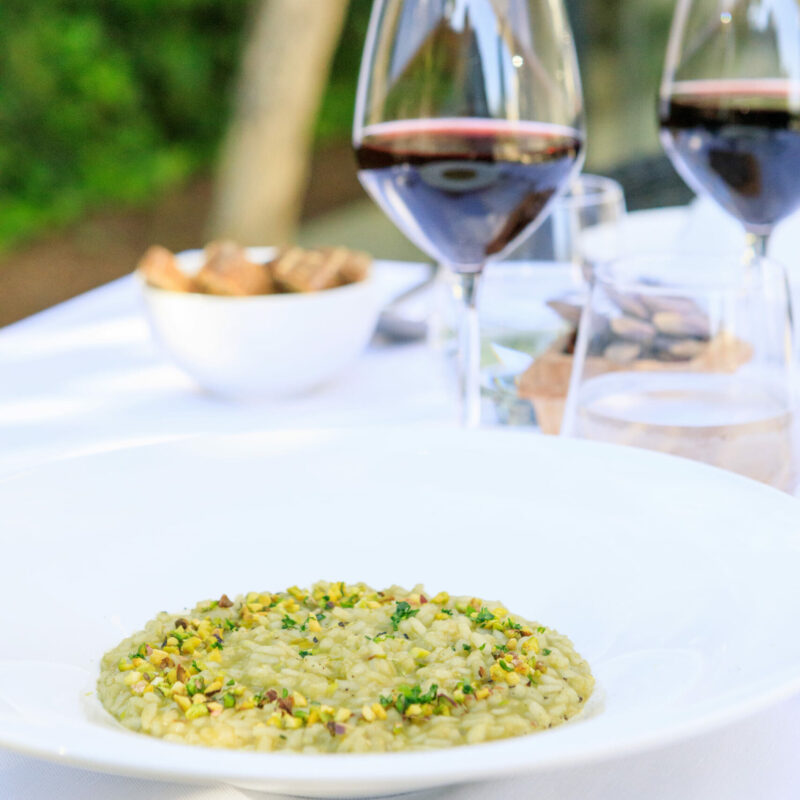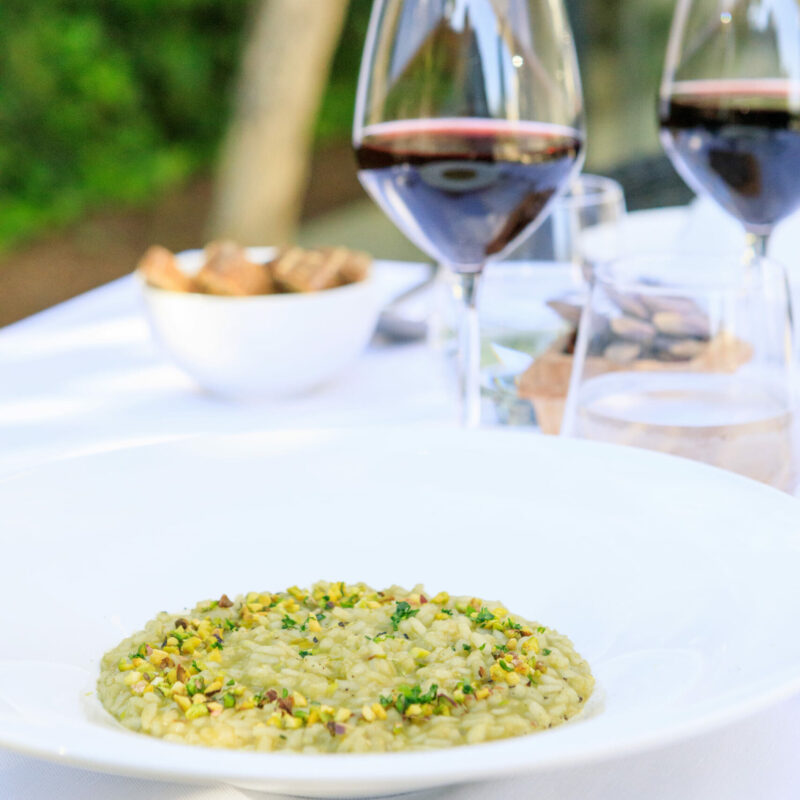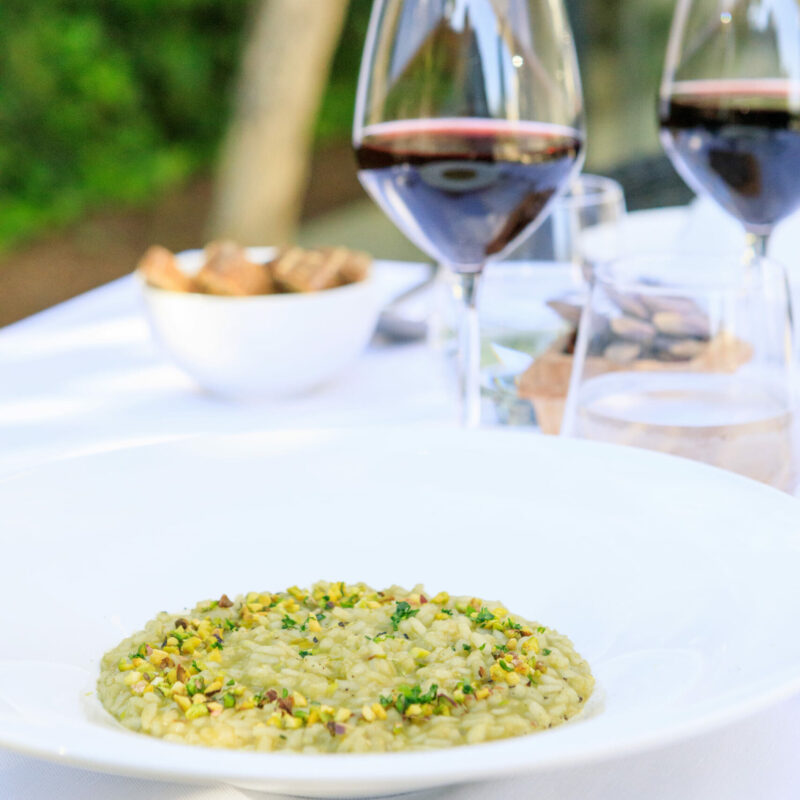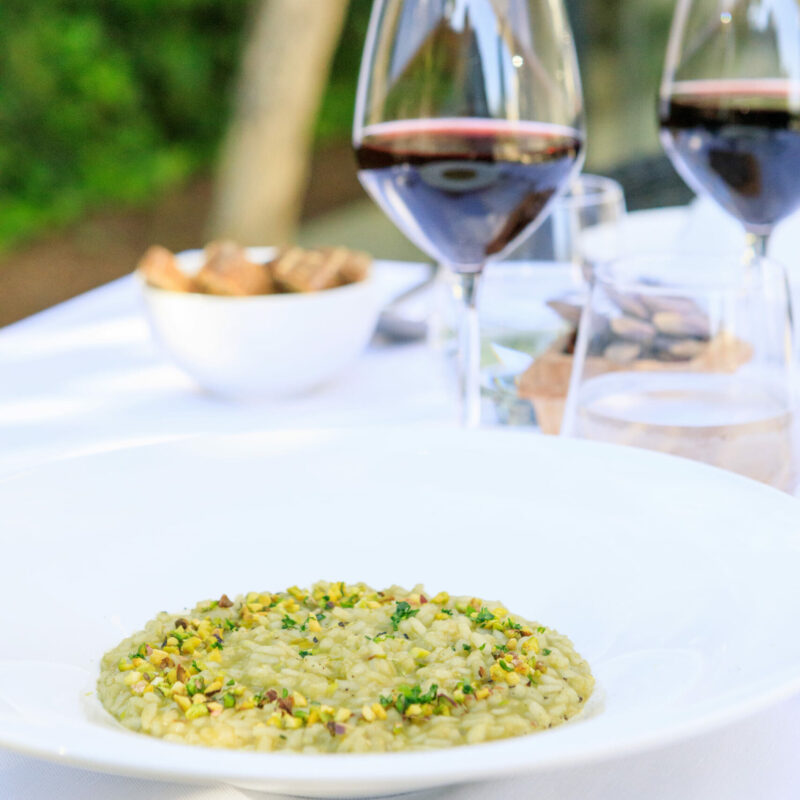 Sicilian cuisine reinterpreted, based on an understanding of the Mediterranean tradition and enhanced by the imagination of a team that is able to transcend the traditional format and interpret age-old recipes with a new elegance.
We believe that cooking is a form of love and a workshop of creativity and ideas. True sharing of experiences, a noble gesture that is able to unite and move people through simplicity.
Using the concept of linking food with emotions as a starting point, we carried out a detailed study on La Tavola di Domìa's identity.
Here it is: the choices made by our chef Floriana Fontana; the careful selection of raw ingredients; and the focus on fresh local, organic and seasonal products.
Domìa: tailor-made cuisine
Domía stands for authentic hospitality, combined with a project aimed at conveying Sicilian traditions, whose greatest manifestation is our tailor-made cuisine, designed specifically for travellers who are intrigued as much by taste as by the anthropological value that each Sicilian dish embodies.
Reserve a table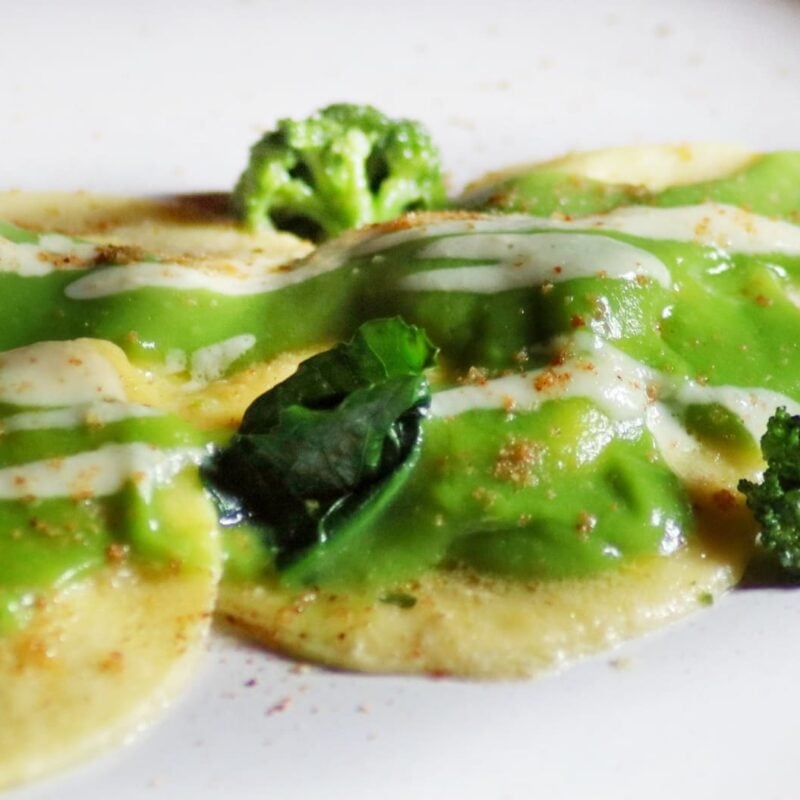 Domìa's Chef
Floriana Fontana
The Cucina del Domìa wears Floriana Fontana's colours.
Floriana Fontana is a Blogger Chef, author and podcaster, with a background in law and a childhood spent in the kitchen preparing Sicilian "tagghiarini ca' sassa" with Grandma Paola in the summer and "pane cunzato e astrattu" with Grandma Anna in the countryside.
After earning a degree in "The Legal Discipline of Advertising in Electronic Commerce" and several jobs in the retail sector, she decided to go back to her first love, cooking, and so became a Blogger Chef.
In other words: she is an executive and creative Chef with a project and a digital home in the form of her Blog!
Having trained professionally in the Social Kitchen of a cultural centre in Palermo, her mission is to promote Sicily through her signature dishes.

From the secrets of the Earth and a family tradition handed down for three generations, comes the need to express myself through my "Piatti d'autore".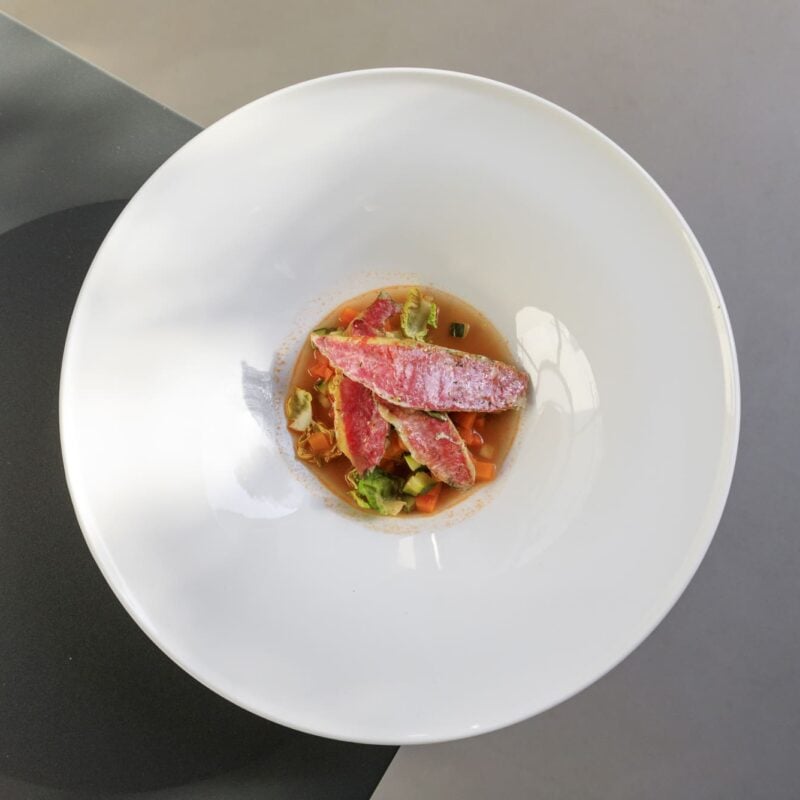 "Ti racconto una ricetta"
"Ti racconto una ricetta" is Floriana Fontana's project.
Launched in 2019 as a video documentary telling Our Siciliy's story through food-related narratives of self-determination and cultural anthropology.

Today "Ti racconto una ricetta" has also become the guiding principle on which, as Executive Chef, she has created Domìa's cuisine, bringing to the table the best raw ingredients and flavours that Sicily has to offer, together with the anthropological study of the dish itself.

Through the dish's historical and cultural narrative, guests and visitors to our city can take a journey through the flavours and aromas of Our Sicily, while comfortably seated in a totally relaxed and welcoming environment. This is the authentic experience you get at the Domìa Boutique Hotel's delightful Bistrot restaurant.