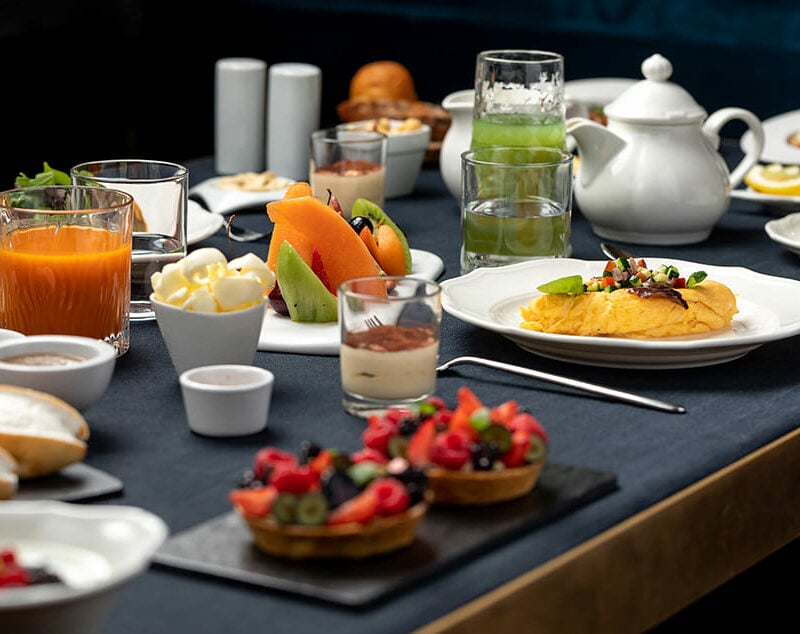 Everyone is invited to breakfast.
An open-plan space that combines kitchen and dining area with non-stop "live cooking". Dishes on request served with courtesy and visual flair.

The Piccolo Hotel Breakfast
Just like a fairytale, Domìa caters for its guests with an exclusive breakfast, an indulgence of Sicilian colours and scents, with a few pleasing European influences.
The taste experience at Domìa thus begins with a good Signora Breakfast, vitamin-packed and energising, the work of a team led by our talented Chef and full of our warm Sicilian hearts that are always keen to share the "Beauty" and "Goodness" in our culture.
Breakfast is available daily from 8 to 10:30 am.
Also available by reservation for those who are not staying at the hotel.
Discover the breakfast menu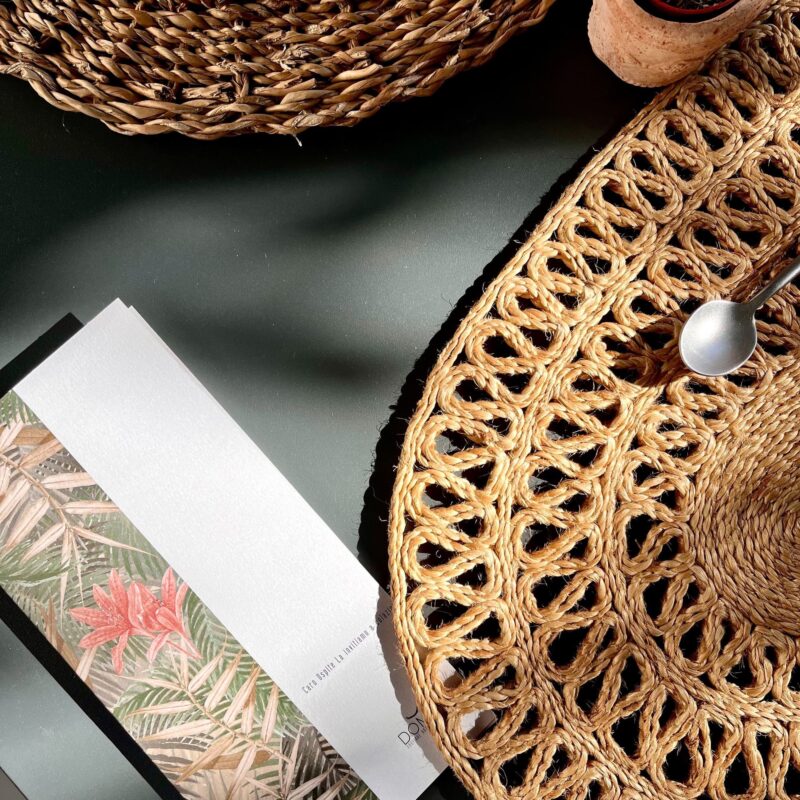 Elegant flavours to start your day
A culinary journey that is different every day and always surprises our guests. Everything is homemade, using simple and oh-so-rare raw ingredients.
Authentic flavours
At Domìa, we transform breakfast into an ambitious project and the most important moment of the day, in which we find hospitality, creativity and traditional flavours.
A gentle and kind wake-up call, whether in the intimacy of your own room, in the Domìa's communal garden under a blanket of Palermo sunlight and vegetation or in its elegant Bistrot restaurant filled with fresh flowers and soft fabrics.
Starting your day with a Domìa breakfast is becoming even more refined and exclusive. A breakfast served at your table, almost one-to-one, where the art of hospitality takes on shape and colour.
We select the finest products, supporting local suppliers who work at nature's slow pace. Simplicity is the goal for every dish, a delicacy that awakens the senses first thing and becomes a memorable moment.
Reserve a table