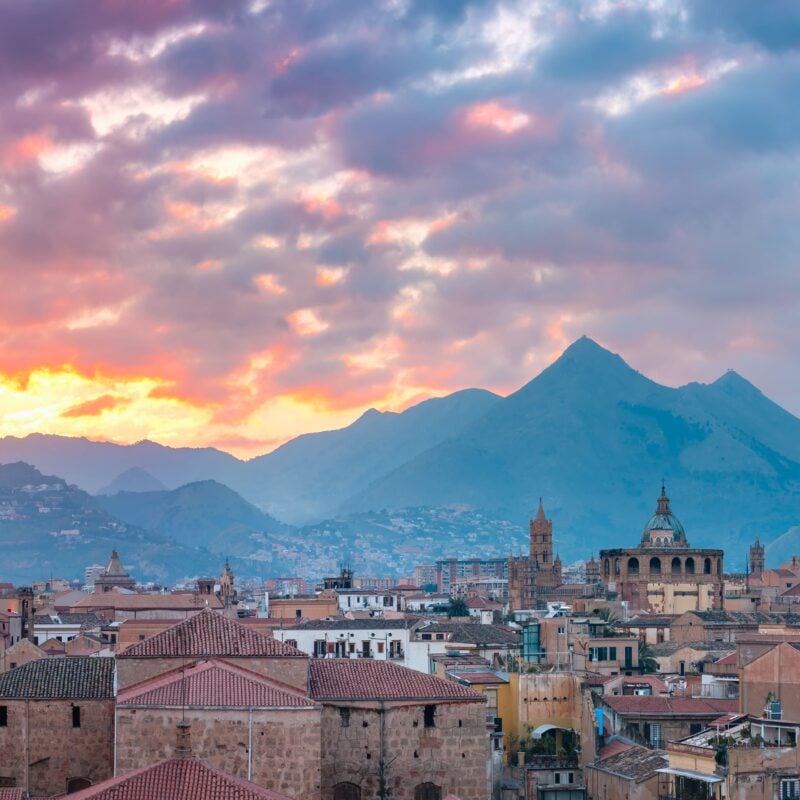 In the beauty of this sky, pure gentleness and enchantment, my smile shines in your horizon opening sea. You repay the splendour of the sun and I want to give you a gift of hope, that of never letting you go, My City.
– L. Bertuglia

Dear traveller, My name is Angela Caronia, I'm the owner of Domìa and in love with my city. As a Palermo native, I'm as happy as I am grateful that you are choosing Palermo as your holiday destination. An excellent choice! Palermo is a magical city, an easily understood poem, an extraordinary blend of cultures and flavours and a special place to spend your free time.

This section provides a concise guide, a very short itinerary made up of images for those with a little curiosity and a love of art. Palermo can be experienced by letting yourself be carried away by your heart, the sounds, the smells and, of course, with a map in your hands!